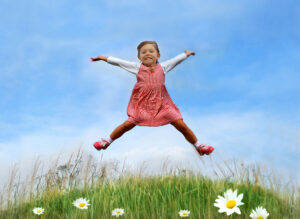 Celebrating Earth Day might mean planting a tree to some, but to others, Earth Day might mean a recently-made obligation to experience nature and all of the good that this planet we occupy has to offer.
Barton Chiropractic Clinic would like to go over some ways that our patients and readership can experience the great outdoors without experiencing spine or back pain.
After all, as far as movement and overall activity are concerned, your back and spine are really at the center of it all.
Outdoor Yoga
You can park yourself at your favorite clearing (or your go-to spot at the beach) and stretch it out for any amount of time you please — 20-50 minutes would be the optimum timeframe to achieve maximum effect.
Jogging / Hiking
Jogging might not be the best for your back, but hiking is a viable alternative. And, if you must engage in running and cross-training, please make sure that you supplement your program with yoga or an alternative form of stretching.
Climbing
Make sure that you have a friend and the right equipment to pull this one off. Taking the time to practice at an indoor facility might not be a bad idea.
What Do I Do if I Need a Chiropractor Near Me?
If you experience any sort of discomfort this Earth Day or during the Spring and Summer seasons, do not hesitate to call Barton Chiropractic Clinic. We'll get you back to active in no time.